Vic Tamian has quickly become well-known throughout the New Jersey tristate area for the art of tattooing. Whether it be high-contrast black and grey, unbelievable cover-up work, or even other-worldly watercolor designs, Vic is well rounded in many diverse tattooing styles.
Tattooing professionally since 2013, Vic takes inspiration from applying techniques from a fine art educated background in order to produce unique custom tattoo work. Inspirational artists for Vic are: Alphonse Mucha, Salvatore Dali, Francisco Goya, Albrecht Durer, and M.C. Escher to name a few. Vic has always been artistic, often blazing a trail far different than other artists and tattoo artists alike. The secret to Vic's tattooing success is discipline, willpower, and practice, in order to succeed at the art of tattooing (it is a far cry from the wild lifestyles other tattoo artists are known for). Vic's method of painstaking focus and dedication is evident in the finished tattoos, often proving incredible attention to
detail.
Vic's early career was spent selling paintings and apparel artwork at 15 years of age. One year later, Vic worked together with Converse for sneaker designs, after winning their contest "Punk your Chucks", with Journey's Clothing company two years in a row. Vic then exhibited paintings and apparel art in art galleries across the NY/NJ metropolitan area such as; Grand Street Art and Framing in Newark, Drue Chryst Gallery in Sparta, Art at the Mill in Lafayette, Ahead of Our Thyme Gallery in Milford PA, etc. Always determined to learn more, Vic found a new love of tattooing while at the same time attending William Paterson University.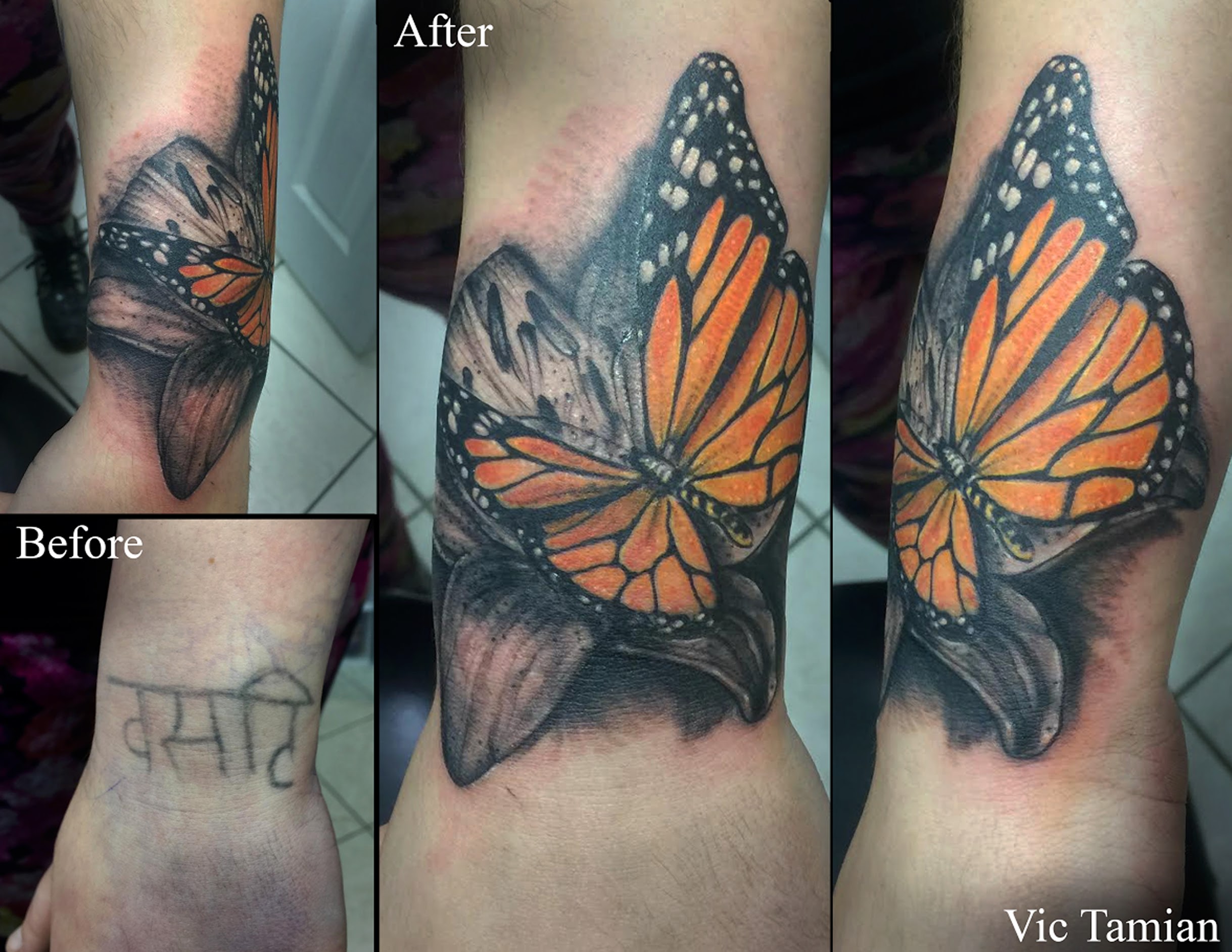 Vic had a difficult start with landing a tattoo apprenticeship, since many shops in the North Jersey area were fiercely competitive. But Vic was determined to make a name as a tattoo artist. Starting off with whatever design the client asked for, Vic began tattooing with small pieces, names, and traditional works. As time progressed, Vic gained the skill to add a unique, original style to the clients' ideas. Currently, Vic is one of the most well-known creative tattoo artists in New Jersey that specialize in custom original pieces. Now, Vic is known for Coverups, black and grey, freehand, and watercolor respectively. Due in part to the growing popularity of tattooing, Vic is well versed in many styles of tattooing, and continues to learn ways to improve upon them. Black and Grey, big pieces, custom pieces, freehand tattoos, coverups, all are welcome for Vic.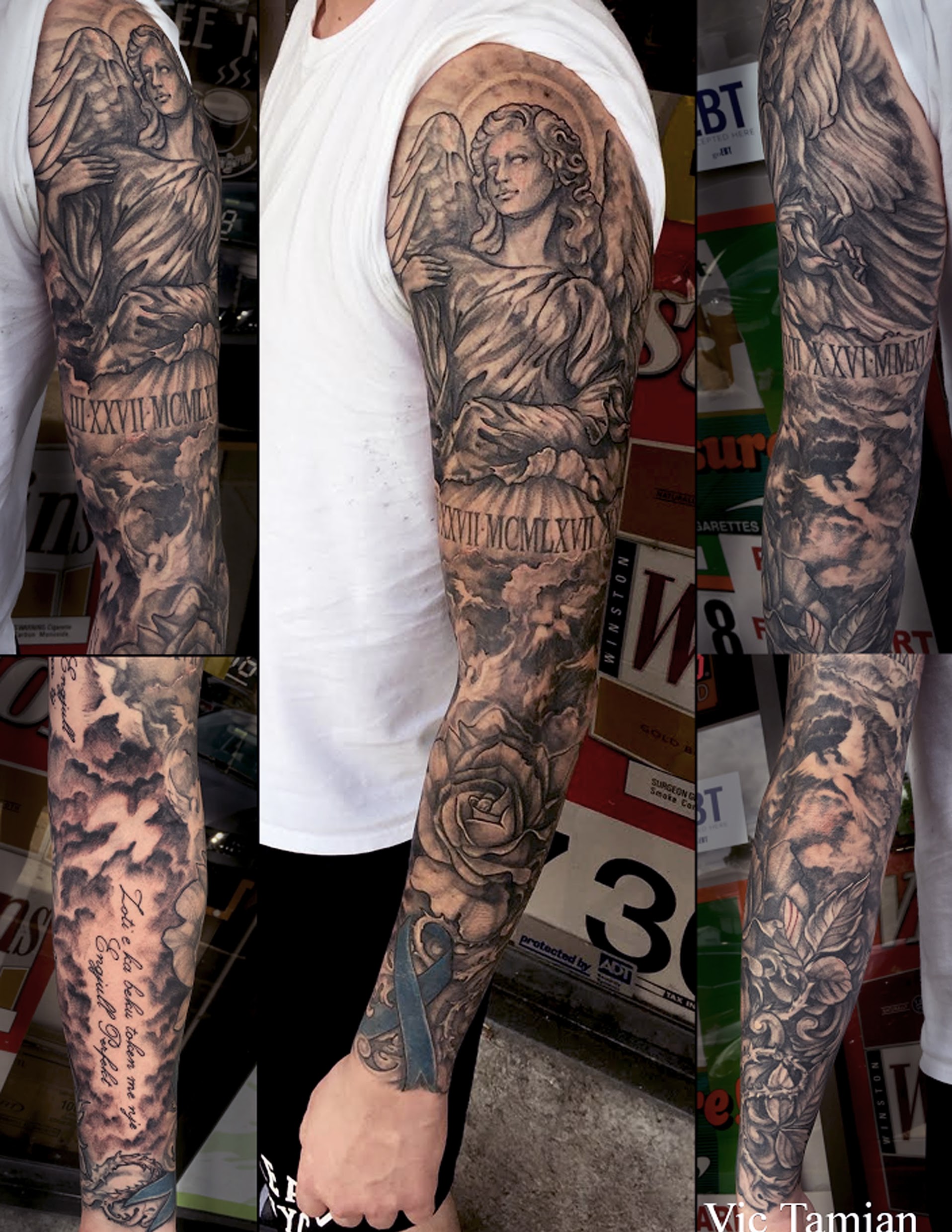 Over the last five years, Vic has taught demonstration painting classes at Blick Art Materials, been a featured artist on Tattoodo and TrueArtists, ranked top tier of The Alliance of Professional Tattooists, featured in Inked Magazine, and Steppin' Out Magazine: Tattoo Edition. Vic has attended the Wildwood Tattoo Beach Bash 2016, Inked Out Tattoo Convention 2016-17, and would like to travel more, and attend more tattooing conventions.
On June 1, 2017, Vic opened Victory Fine Art Gallery and Body Art Studio at only 27 years old. Victory is a new cutting-edge creative space which hosts talented artists that perform tattoos as well as fine art. Located at 53 East Main Street, Little Falls New Jersey, Victory is dedicated to exhibiting contemporary artwork of local, and up-and-coming artists. This unique shop provides only the finest in tattoos and fine art, curated for artists, by artists. Victory serves as an ultra-modern resource for North Jersey and the
tristate area, introducing the public to the provocative allure of tattoos, while also providing a professional, sterile environment.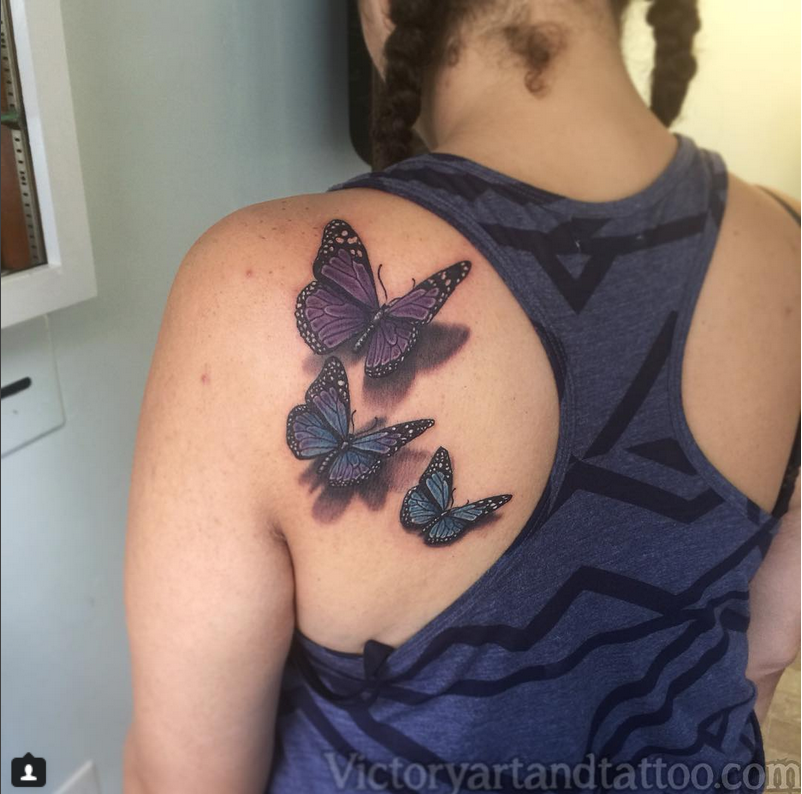 With this new shop, Vic hopes to enhance the appreciation and knowledge of the arts, and offer onlythe best tattoos to the ones who wish to make the art their own forever.